DEAR LAS CAMPANAS RESIDENT,
THIS FALL HAS BEEN SPECTACULAR IN SANTA FE!  Walking the Las Campanas path system has been a joy and keeps my head clear and heart happy. I think it's one of the best amenities in Las Campanas' vast array of constellations. We give it regular use ~ sometimes with the dogs and Paddy ~ and then often a good solitary stroll will do wonders as well.  
The real estate market in Las Campanas has also been spectacular, as evidenced below in my market report.  It's important during a market environment like this to keep one's head and make good decisions in terms of selling and purchasing. The challenges we are seeing are lack of inventory and appraisals if indicated (not so much valuations as waiting time to have an appraisal completed), as well as surveys. We as a team have had to pivot and become very creative:  1) to be able to assess with our owner WHO is the right buyer for a property if it is a competitive situation and, 2) to craft attractive offers for qualified Buyers to secure the right property.  Always something!  As "Rosanna Rosanna Danna (Gilda Radner)" used to say on Saturday Night Live.
Here is a recap of activity in Las Campanas for 2021, January 1st through September 30th:
• 82 homes and 65 homesites sold
• SOLD prices of homes ranged from $904,000 to $4,000,000
• Median list price for homes that sold was $1,493,500
• There were 59 sales of homes listed $1M – $1.99M 
• There were 19 sales of homes listed $2M and above
• Average sold price per square foot for homes listed over $1M is about $430
Now is a great time to sell in Las Campanas. Please contact me for a free, absolutely CONFIDENTIAL consultation, tailored to your goals.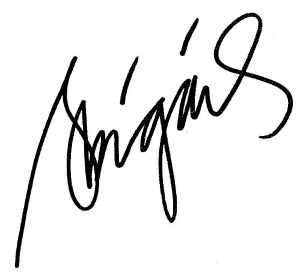 ABIGAIL DAVIDSON
CRS, SRES, ABR, CLHMS, CNE